2023 Best Gaming VR Headsets in India [For PS5, Xbox, PC & Mobile Gaming]
Check out latest gaming VR headsets you can use for PlayStation (PS4/PS5), Xbox (Xbox Series X / Series S), Nintendo, PC and Mobile Gaming. Whether you're on a budget or willing to spend for top-notch quality, we've got you covered.
Last Updated November 26, 2023
Our Top 3 Picks (Quick List)
Best All-in One VR Headset
Oculus Quest 2
Check Prices
Best for PS VR / PS5 Games
Sony PlayStation VR
Check Prices
Announced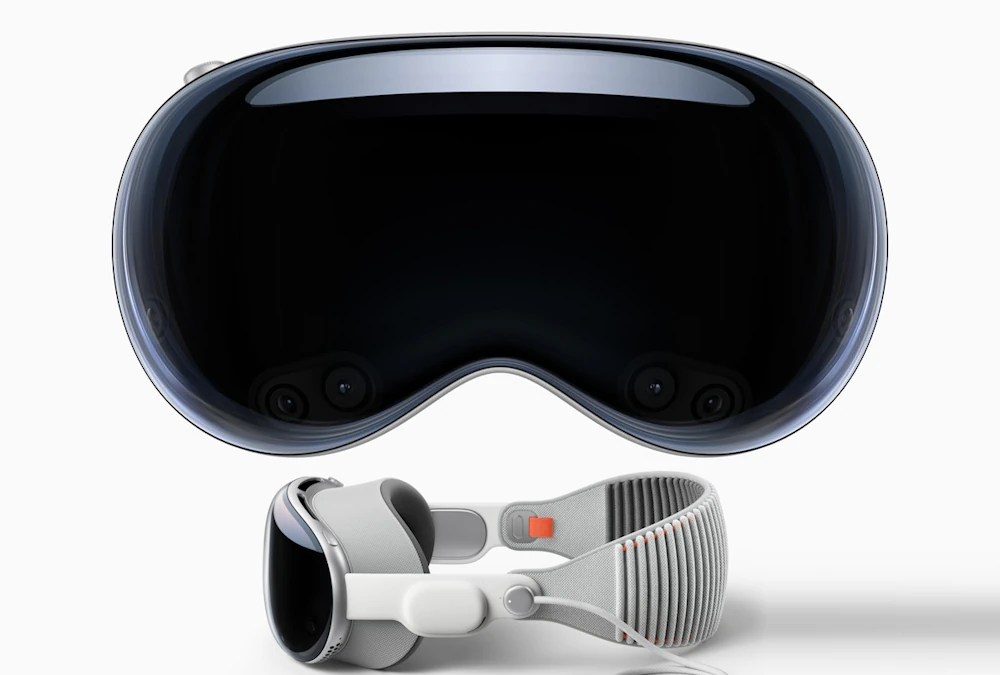 Apple Vision Pro
Price in India
Navigating the diverse world of VR gaming can be challenging, particularly with the array of choices available, spanning platforms such as PlayStation, Xbox, PC, and mobile gaming. Here is our essential guide to the top 10 gaming VR headsets in India, designed to aid Indian gamers in making an informed choice. It offers a comprehensive overview of each headset, its unique features, compatibility with various gaming platforms, and other key buying considerations.
Top 9 Best VR Headsets List in November 2023
Gaming VR Headsets: A Comprehensive Guide
Virtual Reality (VR) headsets have redefined the boundaries of interactive entertainment, bringing an immersive element to the gaming experience like never before. Designed to generate realistic images, sounds, and other sensations, VR headsets mimic a user's physical presence in a virtual or imaginary environment. By taking advantage of this technology, gamers can participate in a game's environment as if they were physically present.
Understanding Virtual Reality Headsets
The principle behind VR is straightforward: it's about stimulating our senses in such a way that we experience an illusion of reality. VR headsets achieve this by presenting a stereoscopic 3D display, backed up by binaural audio and motion tracking. These three elements come together to convincingly immerse the user in a virtual world.
The display is typically split between your eyes, creating a stereoscopic 3D effect with parallax, similar to normal vision in real life. The headset tracks your head movement, and the 3D image adjusts accordingly. This makes it feel like you're looking around in a real world, providing an immersive experience.
VR Headsets and the Transformation of Gaming
The integration of VR technology into the gaming industry has revolutionized how players interact with virtual environments. VR has given players the opportunity to physically participate in the game, rather than being a mere spectator or controller manipulator. Now, let's explore the impact of VR headsets on different gaming platforms.
PlayStation (PS4/PS5)
Sony's PlayStation has been a significant adopter of VR technology. PlayStation VR (PSVR), first released for the PS4, has offered immersive game experiences, enhancing games with an extra dimension of realism. It used the PlayStation Camera to track the motion of the headset and PlayStation Move controllers, creating a dynamic play area.
With the PS5, Sony has continued its journey into VR. The next-gen PSVR has been reported to come with significant improvements in resolution, field of view, and even a single-cord setup for a simpler experience. It also incorporates the haptic feedback technology of the PS5's DualSense controller, making the VR gaming experience more tactile and immersive.
Xbox (Xbox Series X / Series S)
Contrary to Sony, Microsoft initially did not emphasize VR for their Xbox consoles, including the latest Xbox Series X and Series S. However, rumors suggest that Microsoft might be rethinking their VR strategy. While the details are sparse, it's speculated that any VR system for the Xbox would leverage the console's powerful hardware for a high-quality, immersive experience.
Nintendo
Nintendo's approach to VR has been more conservative compared to its competitors. The Nintendo Switch, for instance, has incorporated a unique form of VR through the Nintendo Labo VR Kit, which transformed the Switch into a goggle-like VR device. Though not as technologically advanced or immersive as other platforms, it provides a fun and engaging entry-level VR experience, especially for younger gamers.
PC Gaming
PC gaming has been at the forefront of VR, given its typically more powerful hardware. VR headsets like Oculus Rift, HTC Vive, and Valve Index are popular among PC gamers, offering high-end virtual experiences. The powerful graphics capabilities of PCs allow for more detailed and realistic VR environments, enhancing immersion. These headsets also offer room-scale VR, tracking the user's movement within a defined space and translating it into the game.
Mobile Gaming
VR has also made its way into mobile gaming, with devices like Samsung Gear VR and Google Daydream. These headsets use smartphones as their display and processor, making VR gaming more accessible to the masses. Although mobile VR experiences may not be as immersive as console or PC-based VR due to hardware limitations, advancements in smartphone technology continue to narrow the gap.
Factors to Consider When Buying a VR Headset for Gaming
As the popularity of VR gaming continues to rise, an increasing number of VR headsets are appearing on the market. Choosing the right one can be a daunting task, especially for newcomers to VR. Here are some crucial factors to consider when purchasing a VR headset for gaming.
1. Comfort and Fit
Comfort is critical when you're wearing a device on your head for an extended period. A well-designed VR headset should have an adjustable strap to fit various head sizes, with comfortable padding where the device touches your face and head. The weight of the headset is also crucial, as heavier models can cause discomfort during longer gaming sessions.
2. System Compatibility
Not all VR headsets are compatible with all gaming systems. Before buying, ensure that the headset will work with your current gaming platform, whether it's a PC, PlayStation, Xbox, or a mobile device. Also, remember that many VR games require a fairly powerful system, so make sure your current hardware meets the recommended requirements.
3. Display Quality
A headset's display quality can dramatically impact your VR experience. Higher resolution leads to sharper, clearer images, improving the sense of immersion. Another critical factor is the refresh rate. A higher refresh rate (90Hz or above) makes the VR experience smoother and reduces the risk of motion sickness.
4. Tracking and Controllers
There are two types of tracking systems in VR: inside-out and outside-in. Inside-out tracking, used by headsets like Oculus Quest 2, uses cameras on the headset to track your movements. Outside-in tracking, used by the original HTC Vive, requires external sensors set up in your play area. Inside-out tracking is generally more convenient, but outside-in can be more precise.
Controllers also play a significant role in your VR experience. Some VR systems use handheld controllers, each with an array of buttons and joysticks. Others, like the Valve Index, offer controllers that can track individual finger movements for a more natural interaction in VR.
5. Game Library
The available games and experiences can significantly impact your decision. Check if the headset has a good library of games that you're interested in. Headsets like the Oculus and PlayStation VR have a broad range of games, but others may have more limited options.
6. Price
VR headsets range dramatically in price, from affordable mobile VR options to high-end PC-tethered devices. When setting a budget, remember to account for any necessary accessories or hardware upgrades.
7. Wired or Wireless
Some VR headsets require a wire to connect to the gaming device, while others are wireless. Wired headsets can sometimes offer better performance but at the cost of mobility and convenience. Conversely, wireless headsets, like the Oculus Quest 2, provide a greater range of movement, enhancing the feeling of immersion.
8. Field of View
The field of view (FOV) determines how much of the virtual world you can see at once. A wider FOV provides a more immersive experience, but can also be more demanding on your hardware.
Wrap Up
The advent of VR technology has undeniably revolutionized the gaming industry, enabling players to step into their favorite games and engage with virtual environments in unprecedented ways. Selecting the right VR headset for gaming, however, involves careful consideration of several factors, including comfort, system compatibility, display quality, tracking, controllers, game library, price, wired or wireless connection, and field of view.
By understanding what each of these factors entails, players can make informed decisions that allow them to fully immerse themselves in the evolving world of VR gaming. As this technology continues to advance, we can anticipate an even more exciting future for gaming, offering increasingly immersive experiences that were once the stuff of science fiction.